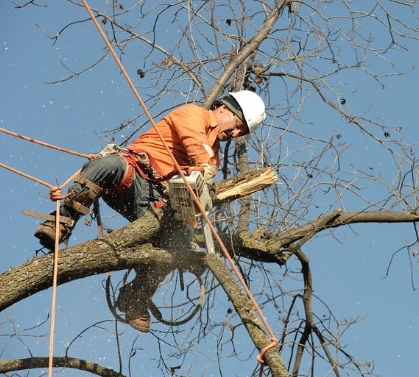 Every time you decide to plant trees or shrubs for landscaping, you make a precious investment. This is because you will need to spend more on the care and maintenance of the trees. You will also need to hire skilled and experienced arborists like Carlsbad Pro Tree Service to help you take care, service, and maintain your tree plantation.
To hire tree care services from Carlsbad Pro Tree Service, call (760)-280-5757 now. Better yet, send us a detailed inquiry message using the form below for follow-up.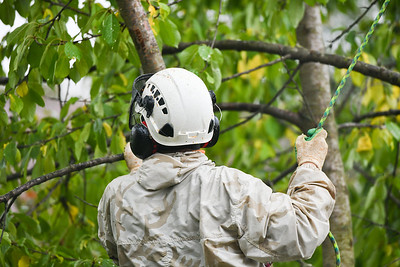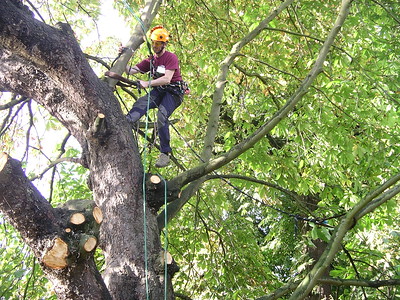 More About Carlsbad Pro Tree Service
Carlsbad Pro Tree Service is a name that speaks for itself as a company that strives to make trees, landscaping bushes, and shrubs grow better. Our push is to ensure that every tree we manage can grow healthier and safer for people and animals to be around. With experts in tree pruning, trimming, and doctoring, you will find us an all-around crew that understands your needs to the core.
We serve both commercial and residential clients of Encinitas. You can hire us to work on your different tree types, too, including:
Palm trees
Willow trees
Maple trees
Oak trees
Redwood trees
Pine trees
Sycamore trees
Douglas fir trees
Reliable Carlsbad Pro Tree Service in Encinitas, California
Across Encinitas, we have made a name for ourselves, thanks to our commitment to excellence. Every project we work on is a success story added to our already flourishing portfolio. Therefore, if you need a team of tree specialists that you can trust for the following, then you came to the right place.
Commercial and Residential Tree Service Encinitas
We offer varied tree services to different clients. These include homeowners, estate developers, and commercial entities. Regardless of your needs, our team will have the job done efficiently and effectively.
Tree and Bush Trimming
If you have tree branches or shrubs from your landscaping bushes scratching against your house, it is time to give them a trim. You should not allow them to be a nuisance or damage your property. Talk to us today by dialing (760)-280-5757 and let our expert trimmers do the job for you.
Tree Pruning
Also, trees may need to be pruned to grow into the shape, size, and height that you desire. Depending on your needs, our pruning specialists will do that to your satisfaction and desires.
Tree Cutting and Removal
Trees may grow on their own in areas where you may need to build on or farm, which means you will have to cut them down. You may also need to cut them down because they are becoming a safety issue. Regardless of the issue, you have at hand, and you can have our tree cutting and removal experts handle their removal.
Stump Removal
After you cut the trees down, you do not want to leave unsightly and hazardous stumps in the open. We can remove them for you.
Stump Grinding
Sometimes you may want to remove stumps completely. Other times, you may want just to have them ground. We are specialists in stump grinding, and our grinding machines will make the job as clean as possible.
Tree Cabling and Bracing
The upright integrity of trees may be in jeopardy if your area experiences heavy storms, strong winds, wildfires, or excess snowfall. If they no longer support themselves, that may be a recipe for chaos unless the issue is handled well. However, with our tree cabling and bracing techniques, you do not have to despair as we give them the necessary support using cables and braces.
Emergency Tree Service Encinitas
Emergencies may arise with trees. Branches may start breaking, while trunks may start to split. If the issue is an emergency, you should not wait for the problem to escalate. Call Carlsbad Pro Tree Service at (760)-280-5757 now and have the problem dealt with by experts.
Tree and Wood Chipping
Do you have wooden pieces that you would want us to chip for you? We chip wood and trees into smaller pieces for such purposes as mulching or as fuel.
Contact Carlsbad Pro Tree Service
Talk to us now about your tree service project in Encinitas from Carlsbad, California. Call (760)-280-5757 or fill out the form on this page for quotes.